Columbia, Missouri Arson Defense Lawyers
Arson is a serious criminal charge that requires defense from an experienced lawyer. At Harper, Evans, Wade & Netemeyer, we have more than 100 years of combined experience. When you choose us to represent you, we will conduct our own investigation and build a defense strategy designed to protect your rights. If your case must go to trial, you will have the confidence that comes with knowing you have trial lawyers on your side.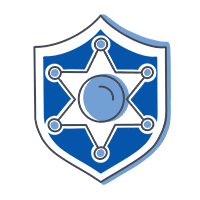 Experienced Criminal Defense Lawyers Defending Against A Charge Of Knowingly Burning
The most common arson-related crime is knowingly burning. This charge is filed against anyone who is accused of knowingly damaging property other than a building by setting it on fire. For example, lighting a couch on fire or lighting a dumpster on fire would result in charges of knowingly burning. This is a felony charge, so it must be taken seriously. We will work hard to defend you if you have been accused of this crime.
Our Team is Experienced With The Different Degrees Of Arson Under Missouri Law
Charges of arson are filed against anyone who knowingly burns an inhabitable structure such as a home or business. First-degree arson is charged against those who burn a building in which a person is present or nearby, or if the building is burned during the manufacturing of meth. Second-degree arson is charged when those factors are not present. Our attorneys defend against these and all related charges.
Think You May Have A Case?
Request A Case Evaluation