Assault Defense Lawyer in Columbia, Missouri
Hiring an attorney is always important following an arrest. It is especially important when the charges include assault. After reviewing the police reports, a prosecutor will pick which specific assault charge to bring based upon his or her belief of what happened. Often, prosecutors will choose the most serious crime to charge the defendant with. An aggressive trial attorney can help get the charges reduced or possibly even dismissed.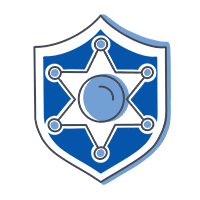 Possible Consequences Of An Assault Charge
Depending on the specific charge and facts involved, you may face one or more of the following consequences if you are convicted.
You may be required to serve jail time.

You may lose your right to carry or own a firearm.

You may be prohibited from having contact with the alleged victim.

It may affect your current or future employment.

You may be banned from the premises in which the incident took place.
Attorneys Experienced Handling The Various Assault Charges In Missouri
As experienced trial lawyers, the attorneys at Harper, Evans, Wade & Netemeyer know the complexities that can arise in assault cases. Have you been charged with any of the types of assault under Missouri law? These offenses are:
First-degree assault 

Second-degree assault 

Third-degree assault

Assault of a law enforcement officer in the second degree 

Assault of a law enforcement officer in the third degree 
If so, we can:
Evaluate

your case by gathering all evidence and talking to witnesses to verify your account

Assess

mitigating circumstances. Was self-defense involved?
Prepare for trial, if necessary. We promise to protect your rights and use our skills against the complex issues that arise during the litigation process.
Allow A Skilled Criminal Defense Attorney To Answer Your Questions
In addressing all issues involving assault offense charges, contact Harper, Evans, Wade & Netemeyer for experienced legal help. We'll fight for you!
For more information on assault offenses, access revised statutes of the state of Missouri: http://www.moga.mo.gov/statutes/c565.htm 
At Harper, Evans, Wade & Netemeyer, your rights will be protected. You can count on our more than 100 years of combined experience to help you get the results you need.Contact our Columbia criminal defense attorneys at 573-442-1660 to schedule a consultation.
Think You May Have A Case?
Request A Case Evaluation