Columbia, Missouri Commercial Driver DWI Defense Attorneys
When you drive a commercial vehicle for a living, your license is your livelihood. When a CDL driver gets arrested for DWI, it is important to hire a law firm that knows that law and will fight for you. In Missouri, a driver with a commercial driver's license faces a one-year loss of his or her commercial driving privileges if he or she is convicted or plead guilty to DWI. This one-year commercial driving privilege suspension will occur even if the driver was operating a noncommercial vehicle when he or she received the DWI. At Harper, Evans, Wade & Netemeyer, we fight for the driving privileges and the careers of our clients.
This year a CDL driver was arrested for DWI and refusing to give a breath test in Boone County, Missouri. He hired Harper, Evans, Wade & Netemeyer. This over-the-road truck driver faced losing his job and losing his ability to support his family because of his DWI arrest. After months of investigation and hard work, our client was thrilled when we are able to get his DWI dismissed. We also won his refusal case.
Our client was able to keep his job and continue supporting his family. If you have a CDL and face a career ending DWI, call Harper, Evans, Wade & Netemeyer. We'll fight for you.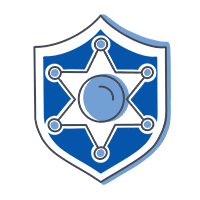 Think You May Have A Case?
Request A Case Evaluation