Domestic Violence Defense Attorneys in Columbia, Missouri
Hiring an attorney is always important following an arrest. It is especially important when charges include domestic violence. A charge of domestic violence can have extensive and far-reaching consequences. Domestic violence and abuse charges can:
Almost immediately cut you off from your home and family

Be highly emotional

Require mandatory counseling

Involve the possibility of mandatory incarceration

Result in the loss of your right to carry a weapon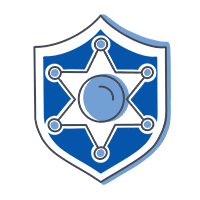 Knowledgeable In Handling The Different Domestic Violence Charges In Missouri
The experienced trial lawyers at Harper, Evans, Wade & Netemeyer know the complexities that can arise in domestic violence cases. Have you been:
Charged with violating an order of protection?

Charged with domestic assault?

Charged with child abuse?

Falsely imprisoned?
If so, we can:
Evaluate

your case by gathering all evidence and talking to witnesses to verify your account.

Assess

mitigating circumstances. Was self-defense involved? Is this a situation that allows for therapy, domestic abuse counseling or substance rehabilitation in place of fines and incarceration?

Prepare

for trial, if necessary. We promise to protect your rights and use our skills against the complex issues that arise during the litigation process.
Providing An Aggressive Domestic Violence Defense When You Need It The Most
When you face any of the various domestic violence charges outlined under Missouri law, having a skilled and experienced lawyer defending you is essential. We will provide you a personalized and aggressive defense to whatever charge you are facing.
For more information on domestic violence, access revised statutes of the state of Missouri. 
At Harper, Evans, Wade & Netemeyer, your rights will be protected. You can count on our more than 100 years of combined experience to help you get the results you need. Contact domestic violence attorneys in our Columbia office at 573-442-1660 to schedule a consultation.
Think You May Have A Case?
Request A Case Evaluation