Driver's License Suspension
Columbia, Missouri Driver's License Suspension Attorneys
Our attorneys have more than 100 years of combined experience helping people fight driver's license suspension. If you have been charged with any traffic violation, your driving privileges may be at risk. We encourage you to contact us immediately to prevent driver's license suspension.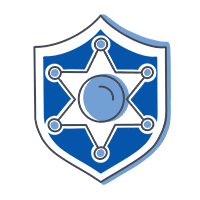 Reasons For Driver's License Suspension in Missouri
DWI is the charge that most commonly leads to driver's license suspension. This and drug possession charges can lead to serious consequences under the Abuse and Lose law.
Other traffic tickets can lead to suspension as well. In some cases, the suspension may be the result of accumulating too many tickets and having too many points charged against your license. Sometimes, suspension is unexpected. For example, people who are charged with traffic violations or even parking tickets in rural areas or other cities often lose their license because of failure to appear for the ticket.
Not all driver's license suspensions are the result of traffic violations. Failure to pay child support is one of several non traffic-related issues that can also lead to a suspension. Our Columbia driver's license suspension lawyers can help in all cases.
Hire an Experienced Attorney to Fight the Loss Of Driving Privileges
When the driver's license suspension is pursuant to point violations, we may be able to avoid suspension by negotiating the charge to one that does not involve points. Suspended Imposition of Sentence (SIS) probation may also help to avoid loss of points. Defense strategies vary based on the charge, and experience has taught us which strategies are most appropriate for each situation. Additionally, if driver's license suspension is unavoidable, we may be able to help you obtain a hardship license.
Contact A Missouri Revoked License Lawyer
To schedule a free consultation about driver's license suspension, call us at 573-442-1660 or send us an email. We are happy to schedule consultations at your convenience.
Think You May Have A Case?
Request A Case Evaluation