Columbia, Missouri Drug Trafficking Defense Attorneys
In Columbia and throughout Missouri, people turn to the law firm of Harper, Evans, Wade & Netemeyer for criminal defense against all drug charges, including:
Drug possession

Possession with intent to sell

Drug distribution

Drug trafficking

Drug manufacturing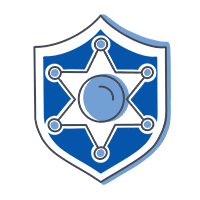 What is the reason people turn to us? We have more than 100 years of combined experience. Our team includes former public defenders, former prosecutors and former associate judges. We know the law and are passionate about getting you a positive outcome — no matter what challenges stand in the way.
Traffic Stops And Drug Crimes Defense
Our lawyers frequently handle drug crimes that started as simple traffic stops. Police pull someone over for speeding, decide to do a search, and find marijuana or some other drug. In these cases, we represent not only residents of Missouri, but also people traveling through as well as visitors to college campuses and college students.
Our Lawyers Prevent You From Being Charged With The Wrong Crime
We handle cases involving marijuana, meth, cocaine, heroin, Ecstasy, prescription drugs and all other illegal drugs. In the course of handling these cases, we have learned that police frequently charge people with crimes much more serious than their evidence shows. For example, we have seen cases in which a student with a small amount of marijuana in his dorm room was not charged with marijuana possession, but with drug trafficking. We will fight to knock these charges down to what they should have been in the first place, that is if we are not able to get them eliminated completely.
Contact Us To Discuss Your Drug Crime Defense Case
Our Columbia drug crime defense attorneys are ready to review your case and educate you about how we can help. Call us at 573-442-1660 or send us an email for a case evaluation.
Think You May Have A Case?
Request A Case Evaluation