Columbia, Missouri Drug Possession Defense Lawyers
The consequences of a conviction for a drug offense are harsh. It can affect employment opportunities, your ability to get a federal student loan and your driver's license, and can put a mark on your permanent record. These charges should not be taken lightly. At our firm, we will make certain that we take all measures to ensure that your rights are fully protected.
At our Columbia law firm, we take an aggressive approach to helping our clients. We are the attorneys at Harper, Evans, Wade & Netemeyer, and we represent people in criminal defense matters, including DWI, drug possession and other drug crimes.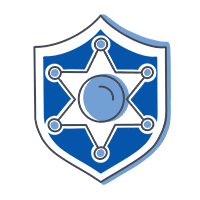 Experienced Columbia, Missouri Drug Possession Trial Attorneys With A Solid Reputation
Our attorneys have more than 100 years of experience to offer. We take the job of developing a strong defense seriously. We know that by preparing each case as if it were to go to trial, we can likely achieve the best results. We have a solid reputation, and are respected by other lawyers, prosecutors and judges throughout the state. You can count on our knowledge to help you get the positive results you need.
Is Drug Possession a Misdemeanor Or Felony?
Drug possession charges can be considered a misdemeanor or felony offense. It depends on the type of drug, the charge and the amount in possession. We have handled cases involving a wide range of drugs, including:
Cocaine

Ecstasy

LSD

Marijuana

Methamphetamine

Heroin

Prescription medications
Drug Possession And Traffic Stops
If you are facing drug charges involving a traffic stop, you need someone who understands search and seizure laws, and who knows how to evaluate evidence. Our lawyers have significant experience handling drug cases involving traffic stops. We are familiar with the law and know how to build a strong defense on behalf of our clients.
Contact Harper, Evans, Wade & Netemeyer Today For Drug Possession Defense
Interested in scheduling an initial consultation? Contact our Columbia drug possession defense lawyers at 573-442-1660. We are happy to meet at your convenience.
Think You May Have A Case?
Request A Case Evaluation