Consequences of Driving While Intoxicated
Every DWI Case Has The Potential For A Strong Defense
Hiring an attorney is always important following an arrest. It is especially important when the charge includes driving while intoxicated. Whether this is your first time facing a drunk driving charge or you have been through this before, our attorneys are ready to defend you.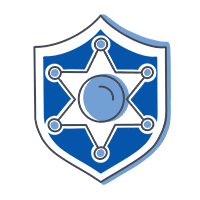 Consequences Of Driving While Intoxicated
You may be fined up to $500.

You may receive up to six months in jail.

Your license may be suspended for 30 days followed by 60 days of restricted privileges.

Your license may be suspended for one year depending on whether or not you submitted to the chemical test of your breath. 

Your car insurance rates will increase.

You may be forced to obtain SR-22 car insurance. 

You may be required to engage in SATOP (Substance Abuse Traffic Offender Program). 

You may be required to install an ignition interlock device in your vehicle. 

If you are convicted a third time of driving while intoxicated, you will be facing a felony charge. 
As experienced trial lawyers, the attorneys at Harper, Evans, Wade & Netemeyer know the complexities that can arise in a driving while intoxicated case. Have you been charged with:
Driving with excessive blood alcohol content 

Consumption of alcohol in a moving motor vehicle 
If so, we can:
Evaluate

your case by reviewing all evidence to determine if field sobriety tests and breath tests were performed properly.

Assess

mitigating circumstances. If the procedures were not properly followed, we will see that evidence is thrown out. We are willing to fight in order to get a positive outcome.

Prepare

for trial, if necessary. We promise to protect your rights and use our skills against the complex issues that arise during the litigation process.
In addressing all issues involving driving while intoxicated, contact Harper, Evans, Wade & Netemeyer for experienced legal help. We'll fight for you!
For more information on driving while intoxicated charges, access revised statutes of the state of Missouri: http://www.moga.mo.gov/statutes/c577.htm
Contact Our Experienced Lawyers Today For A Consultation
At Harper, Evans, Wade & Netemeyer, your rights will be protected. You can count on our more than 100 years of combined experience to help you get the results you need. Contact our Columbia criminal defense attorneys at 573-442-1660 to schedule a consultation.
Think You May Have A Case?
Request A Case Evaluation