Columbia, Missouri Embezzlement Lawyers
Embezzlement, also referred to as employee theft, is a serious charge that can come with unexpected repercussions. You may be aware of the potential for fines and incarceration, but you may not have considered the damage a conviction for this theft crime could do to your career. You may have already lost your current job, but you may also be prevented from pursuing future work in your chosen field. It is in your best interest to enlist a lawyer who is willing to fight to prevent these repercussions, and to do so as early as possible.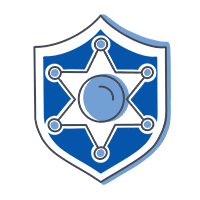 How to Know if You're Under Investigation Or Charged
You do not have to wait until a charge has been filed against you. Even if you are merely under investigation, you may still benefit from having an attorney on your side. At Harper, Evans, Wade & Netemeyer, our Missouri embezzlement attorneys bring more than 100 years of combined experience to these cases. If you are under investigation, we will take steps to prevent charges from being filed and to better your position if they are. If you have been charged already, we will work hard to build a strong defense strategy.
White Collar Crime Defense Lawyers
Embezzlement is what is referred to as a white collar crime. Professionals are often the target of these charges, and these charges often come with large amounts of evidence, sometimes amassed over a long-term investigation by law enforcement. What this means to you is that you need a careful and hardworking lawyer who will sift through the evidence against you to find any flaw that can be used to strengthen your case. You will find that lawyer at our law firm.
Contact A Columbia, Missouri Embezzlement Defense Lawyer
To schedule a free consultation about embezzlement charges, call us at 573-442-1660 or send us an email. We are happy to meet at your convenience.
Think You May Have A Case?
Request A Case Evaluation