Federal Offense Defense Lawyer in Columbia, Missouri
Hiring an attorney is always important following an arrest. It is especially important when the charge includes a federal offense. The penalties are usually more severe, and the government will spare no expense in its attempt to obtain a conviction. If you have been charged, or are under investigation for a federal offense, you will need experienced legal counsel.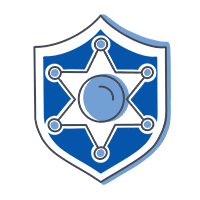 Every Criminal Case Has The Potential For A Strong Defense
Under federal guidelines, sentencing is severe and there is no parole. When the potential consequences are as severe as they are in federal court, having skilled representation is essential. As experienced trial lawyers, the attorneys at Harper, Evans, Wade & Netemeyer know the complexities that can arise in federal offense cases. If you have been charged with:
Federal drug offenses

Federal embezzlement

Federal weapons offenses

Federal Internet sex crimes
We can:
Evaluate

your case by gathering all evidence and talking to witnesses to verify your account

Assess

mitigating circumstances

Prepare

for trial, if necessary
We promise to protect your rights and use our skills against the complex issues that arise during the litigation process.
Our Experienced Criminal Defense Lawyers Will Aggressively Defend You
Not every criminal defense firm offers representation in defense of criminal charges in federal court. Not every firm that offers defense of federal crimes has the necessary experience. Our attorneys are experienced in federal court, and we will fight for you!
At Harper, Evans, Wade & Netemeyer, your rights will be protected. You can count on our more than 100 years of combined experience to help you get the results you need. Contact our Columbia criminal defense attorneys at 573-442-1660 to schedule a consultation.
Think You May Have A Case?
Request A Case Evaluation