Columbia, Missouri Fraud Defense Lawyers
At Harper, Evans, Wade & Netemeyer, our lawyers defend against charges of fraud and related crimes, including:
Check fraud and passing bad checks

Credit card fraud

Bank fraud

Mail fraud

Insurance fraud

Tax evasion

Money laundering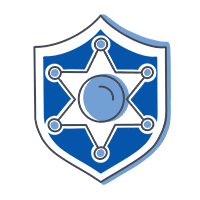 Fraud is an extremely varied theft crime. Charges of fraud can result from fairly simple acts, such as forging checks, as well as extremely elaborate schemes involving the purchase and sale of fraudulent credit cards, for example. With more than 100 years of combined experience, our Missouri fraud attorneys are prepared to defend you no matter what you have been accused of.
Hire an Experienced Fraud Defense Lawyer
Depending on the nature of the accusations, you may face multiple charges, including conspiracy. We are willing to take an aggressive approach if necessary to defend your rights, and we will go to trial if that is the most appropriate defense strategy in your case.
We pride ourselves on conducting our own investigations and never simply rely on what is available at the surface level. In fraud cases in which the prosecutor's case is based on wiretap evidence or massive amounts of documentation, it is particularly critical to choose an attorney who is willing to put in the hard work to find the flaws in the prosecutor's case and use them to construct a strong defense strategy. We will put in the work.
Contact A Columbia, Missouri Fraud Defense Attorney
To schedule a free consultation about fraud charges, call us at or or send us an email. We are happy to meet at your convenience.
Think You May Have A Case?
Request A Case Evaluation