Hardship & Limited Driving Privileges
Attorneys Handling Hardship and Limited Driving Privileges in Columbia, Missouri
If your driver's license has been suspended because of a traffic violation like DWI, you already know just how inconvenient life can get without your driving privileges. Driver's license suspensions can last years. Thankfully, you may not have to wait that long to get behind the wheel again. Depending on the nature of the suspension, you may be eligible for a hardship license and limited driving privileges. At Harper, Evans, Wade & Netemeyer, our attorneys can help you take advantage of this opportunity if it is available.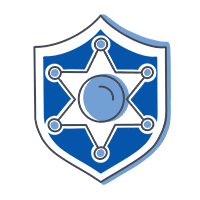 Why You Need A Lawyer To Get A Hardship License
Limited driving privileges are not simply handed out; you need to petition the court where you were convicted of DWI or whatever traffic violation led to the driver's license suspension. This is no simple matter. Attempting to do it yourself could take a substantial amount of time, and if any errors are made, you will be sent back to square one. You need an experienced lawyer on your side to guide you through the process.
Our Columbia driver's license suspension lawyers bring more than 100 years of combined experience to these matters. We have helped many people obtain limited driving privileges, and you will see that we will prove to be efficient and effective when helping you get a hardship license. You will no longer have to worry about how you will get to work, how the kids will get to daycare or school, or even how you are going to get the groceries home.
Contact A Missouri Revoked License Attorney
To schedule a free consultation about getting limited driving privileges after your driver's license has been revoked or suspended, call us at 573-442-1660 or send us an email. We are happy to meet at your convenience.
Think You May Have A Case?
Request A Case Evaluation