Columbia, Missouri Juvenile Offense Defense Lawyer
Hiring an attorney is always important following an arrest. It is especially important when the person arrested is a juvenile. The court has a special juvenile system for dealing with children under the age of 17 charged with crimes. The lawyers of Harper, Evans, Wade & Netemeyer have the necessary experience to handle the unique and specialized process of handling juvenile criminal offenses. Call and schedule a consultation at 573-442-1660.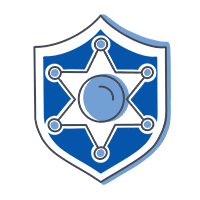 Juvenile Criminal Defense Requires Specialized Knowledge
Times have changed. Lawmakers throughout the country have been under pressure to take juvenile offenses more seriously and to punish juveniles more harshly, especially those involved in gang activity, drugs, sex or violent crimes. Offenses that were once handled informally such as vandalism, petty theft and shoplifting are now being charged as crimes.
Your child needs criminal defense attorneys who are experts in this field. You need an experienced and accomplished juvenile defense lawyer who understands the justice system, and will become thoroughly familiar with your case, your family and child. The attorneys of Harper, Evans, Wade & Netemeyer are experienced, tough and know how to help you and your child navigate the many pitfalls of the juvenile justice system.
The Potential Consequences Of A Juvenile Offense
Just like the juvenile criminal justice system follows a unique process, the potential consequences are also unique. Some of the possible outcomes of the conviction of a juvenile crime are:
The court may remove your child from your home and place him or her in the custody of the Family Support Division of the Missouri Department of Social Services.

Your child may be prohibited from returning to the family home. 

Depending on the circumstances, your child may be certified and charged as an adult. 

Your child may be required to pay money for any damages caused or ordered to complete community service. 

The court may order the parent to make payment for the damages caused by the child. 

Your child may be appointed to have a juvenile officer. 

If the crime is sexual in nature, the juvenile may be required to register as a juvenile sex offender.
Obtain Representation To Protect Your Child's Future
The experienced trial lawyers at Harper, Evans, Wade & Netemeyer know the complexities that can arise when a juvenile has been charged with a crime.
We promise to:
Evaluate

your case by gathering all evidence and talking to witnesses to verify your account

Assess

mitigating circumstances

Prepare

for trial, if necessary. We promise to protect your rights and use our skills against the complex issues that arise during the litigation process.
Our attorneys will fight aggressively to defend your child when he or she is facing a criminal charge in Missouri. Not every criminal defense attorney has skill or experience handling the unique process and considerations of Missouri's juvenile criminal justice system.
For more information on juvenile offenses, access revised statutes of the state of Missouri: http://www.moga.mo.gov/statutes/C211.HTM. 
At Harper, Evans, Wade & Netemeyer, your rights will be protected. You can count on our more than 100 years of combined experience to help you get the results you need. Contact our Columbia criminal defense attorneys at 573-442-1660 to schedule a consultation.
Think You May Have A Case?
Request A Case Evaluation