MIP and Fake ID Defense Lawyers in Columbia, Missouri
The experienced trial lawyers at Harper, Evans, Wade & Netemeyer know the complexities that can arise in MIP and fake ID cases. You or your child could be charged with the following offenses:
Minor in possession 

Minor in possession by consumption 

Minor visibly intoxicated 

Possessing a fake ID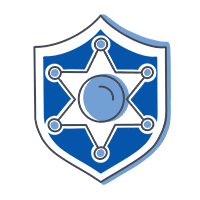 Obtain Experienced Defense Representation For You Or Your Child Following an MIP or Fake ID Charge
If you are facing any of the charges listed above, contact our office, and one of our attorneys can:
Guide

you through the legal process to ensure minimal hardship on you

Fight

to expunge your record of any evidence of a guilty plea or conviction relating to an MIP

Protect

your rights, so that these seemingly meaningless charges don't affect you down the road.
How Columbia, Missouri MIP And Fake ID
Charges Affect Your Life
Hiring an attorney is always important following an arrest. It is especially important when charges include minor in possession and fake ID. MIP and fake ID have the possibility of impacting your future options. These charges have the ability to:
Affect opportunities to obtain employment

Limit educational options

Result in fines

Result in the suspension of one's commercial driver's license
Our attorneys will develop a criminal defense plan based on the charges you or your child face and the specific details of those charges. We make every effort to prevent the immediate and future harm of minor in possession or fake ID charges in Missouri
For more information on MIP and fake ID statutes of the state of Missouri: http://www.moga.mo.gov/statutes/C311.HTM.
Contact Our Experienced Columbia, Missouri Criminal Defense Lawyers Today
At Harper, Evans, Wade & Netemeyer, our lawyers will protect your rights. You can count on our more than 100 years of combined experience to help you get the results you need. Contact our MIP attorneys in Columbia at 573-442-1660 to schedule a consultation.
Think You May Have A Case?
Request A Case Evaluation