Missouri Adoption and Surrogacy Attorneys
Many families find themselves in court during times of stress and uncertainty, but legal proceedings are not always this way. Adoption is one of the most positive legal occasions in the life of a family. In fact, many judges look forward to adoption cases as a time of joy for Missouri families.
At Harper, Evans, Wade & Netemeyer, in Missouri, our lawyers handle adoption proceedings for Missouri families. We are pleased to be a part of this often happy time, and we work diligently to make the process happen smoothly, effectively and without stress.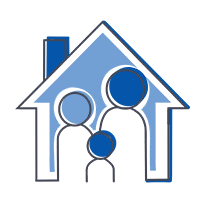 Lawyers Handling Agency, Stepparent
And Relative Adoptions
The legal world of adoption is no longer limited to standard, old-fashioned ways of thinking. With ever growing technologies and changes in the world around us, the changes in family structures and the need to accommodate all families continues to grow as well. The processes of surrogacy and in vitro fertilization are not limited to those affected by infertility. These processes have become more common and more widely used by same-sex couples who desire to have children and become a family unit.
Helping Couples Achieve Their Dreams Of Parenthood
Our experienced and knowledgeable attorneys have extensive experience in assisting couples in achieving their dreams and aspirations of having children through assisted reproductive technology. Your attorney and team of professionals will ensure that you receive complete information through each step of the process, from drafting the initial agreement and fulfilling the terms of the contract to completion of the contract, which includes the final adoption.
We understand the ethical and legal considerations surrounding surrogacy agreements and will ensure that you are fully advised so that you can make informed decisions. Your attorney will ensure that your agreement is carefully crafted and tailored to meet and address your specific needs.
If you are interested in obtaining more information about surrogacy agreements, contact an adoption attorney in at Harper, Evans, Wade & Netemeyer today to schedule a consultation. You can reach us at 573-442-1660 or via email.
Hablamos español.
Think You May Have A Case?
Request A Case Evaluation