Columbia, Missouri Child Custody Attorneys
When it comes to resolving issues of child custody, people in Columbia, Springfield, and throughout Missouri turn to Harper, Evans, Wade & Netemeyer. Our attorneys are dedicated to resolving custody and visitation issues, whether as part of a divorce, a paternity action or a post-decree modification.
We have more than 100 years of combined experience. We are passionate about using our experience to help you do what is in the best interests of your child.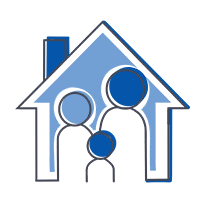 Family Law Attorneys Fighting For Legal And Physical Custody Of Your Children
Child custody can be divided into two components: legal custody and physical custody. Both are typically addressed at the same time.
Legal custody involves decision-making power. Which parent is going to make decisions about the child's education, religion, health care and more? In many cases, the outcome is joint legal custody, which means parents share decision-making power.
Physical custody refers to the time that the children spend with their parents. In many cases, the child or children spend time with their parents in a manner that is typically referred to as "joint custody." This means that each parent is entitled to spend significant periods of time with the children, although that time may not necessarily be equal to that of the other parent.
Other times, the best interests of the children may require that different arrangements are made to best protect the children's emotional health and physical safety. We understand that every case is different, and we strive to achieve a result that best fits your unique circumstances.
We Can Help You Modify Child Custody Arrangements
Child custody arrangements are not permanent. If you have encountered a major change in circumstances that requires modification of arrangements, we can help. Changes may be made in a wide range of situations, from remarriage to relocation. Sometimes, changes need to be made because of a potential danger to your child. No matter what the situation is, we will move quickly to help you achieve your goals.
Contact Our Family Law Attorneys To Discuss Your Case
Our child custody lawyers are ready to review your case and educate you about how we can help. Call us at 573-442-1660 or send us an email for a case evaluation.
Think You May Have A Case?
Request A Case Evaluation