Columbia, Missouri Divorce Attorneys
There are few legal matters that cause the range of emotions that a divorce causes. Because of these intense emotions, it is often challenging for a husband and wife to reach a mutually satisfying resolution. While many people see reasons to avoid involving attorneys, almost every divorce can be handled more quickly, more efficiently and more appropriately when the parties have effective divorce representation. 
If you are facing a divorce in central Missouri, you can turn to the lawyers at the law firm of Harper, Evans, Wade & Netemeyer. Our clients can rely on our experience and our compassion to make the divorce process as painless as possible. If you are involved in or considering a divorce, call and schedule a consultation with one of our attorneys.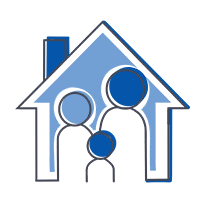 Quality Missouri Divorce Representation In Even The Most Complex Cases
While the facts involved in every divorce are different, there are certain issues that commonly arise. In some cases, there are only a few issues the parties cannot agree on, and in others, the parties cannot agree on anything. Even in the case of an uncontested marriage dissolution, where the parties believe they have agreed on every issue, it is worthwhile to have an attorney involved. An attorney can make sure you have included everything, that the documents are prepared correctly and that your interests are protected.
Our lawyers are here to help with divorce and all related matters, including:
Child custody:

When parties cannot agree on their own, we help them reach resolution on issues of legal custody — joint or sole — and physical custody. We will attempt to resolve custody through negotiation but are prepared to go to trial if necessary.

Child support:

If the children of a marriage will be living primarily with one parent, the other parent is often ordered to make a monthly as contribution to their support. We can help reach an agreement about the appropriate amount for child support.

Alimony and spousal maintenance:

In some situations, one spouse has held the primary financial responsibility for supporting the marriage. In these cases, a court may order that spouse to pay spousal support, also known as alimony, to help support the other spouse for a specified period.

Property division:

Even the most simple divorce, without children, involve the division of marital property. Not everything qualifies as marital property, but items such as retirement accounts may be included in a division of property. We help our clients secure a property division that is fair and to leave the marriage with property that is most important to him or her.

Mediation:

Often the best case scenario for resolving a divorce involves the use of

family law mediation

. This method of structured negotiation allows each party to argue for their position
Reaching A Satisfactory Divorce Result By Settlement Or Trial
With more than 100 years of combined experience on our side, we have built a reputation for excellence in Columbia and throughout Missouri. We are passionate about using our experience to help you get through the divorce process, achieving all your goals along the way.
There are certain facts that may require special considerations in a divorce, such as when either spouse is or was in the military. Our attorneys are experienced with the factors and requirements that must be considered in cases of military divorce. Not all family law attorneys understand the unique issues involved in a military divorce.
Divorce is tough and so are we. It is great to settle a divorce, because it is faster and less expensive. It also tends to be less stressful. If we are going to push for a settlement, we are going to be aggressive about making sure it is the right settlement. We want you to get your fair share of property, and we want your rights as a parent to be upheld.
We know that settling a divorce is not always possible. We are always prepared to go to trial. In fact, we are trial lawyers, with the strength to get results in the courtroom when necessary.
Our Attorneys Are Experienced With Complex Property Division
Sometimes, property division is a simple matter of dividing the house, the car and the bank accounts. Other times, it is much more complex. In certain marriages, there is a large amount of high value property that must be divided. This can involve residential and commercial real property, bank accounts and valuable personal items. We are experienced in resolving these high asset marriage dissolutions. 
When one or both of the people involved in the divorce own one or more businesses, there is a new array of issues that need to be addressed. The business needs to be valued, which is a complex step in itself. In many cases, we will bring in experts to see that the value of businesses and all other property is accurate. We are dedicated to helping you get your fair share of property.
Our Columbia divorce attorneys are ready to review your case and educate you about how we can help. Call us at 573-442-1660 or send us an email for a case evaluation.
Think You May Have A Case?
Request A Case Evaluation