Missouri Domestic Abuse Lawyers
Domestic abuse is both highly emotional and extremely complicated, especially when police are involved. Sometimes, the person alleged to have committed domestic abuse never intended the harm caused. Further, the accusations of abuse or violence are sometimes used in order to gain an advantage during a divorce.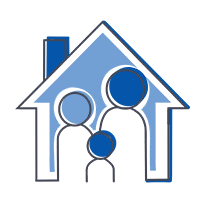 Family Lawyers Experienced In Handling Domestic Abuse Issues In Missouri
In certain situations, steps need to be taken in order to protect a victim of domestic abuse. Domestic abuse occurs in many forms. Have you been a victim of:
Spousal abuse

Family violence

Stalking

Threats
If so, contact Harper, Evans, Wade & Netemeyer, attorneys in Columbia, by calling or 573-442-1660. Our years of experience regarding all issues arising in cases of domestic abuse will ensure that you receive the result you deserve.
Family Lawyers Defending Against Orders Of Protection
Oftentimes, orders of protection are issued without any actual act of domestic violence or evidence of such violence being thin at best. Our attorneys understand that these allegations and orders of protection can seriously affect your life. If an order of protection is issued against you, we can help.
If you have been served an order of protection with a hearing date fast approaching, we can help you prepare your defense to the charges of domestic abuse. Additionally, we advise you about the best ways to avoid violations of the terms of the original order.
In domestic proceedings, spouses or domestic partners sometimes use the protective order system to gain an advantage in a dispute over child custody, spousal support or other issues resolved in family court. A court deciding whether to issue a full order of protection can order any of the following arrangements:
Order the alleged abusive party (respondent) to pay child support, spousal support and/or attorney fees

Require the respondent to move out of the family's home

Order that the filing party receive primary child custody

Prohibit the respondent from entering the home of the filing party even if both parties live there

Order a visitation schedule
Have An Experienced Lawyer Answer All Your Questions About Domestic Abuse
To fight charges of domestic abuse and prevent these life-altering changes, contact the attorneys at Harper, Evans, Wade & Netemeyer.
Our divorce and family law attorneys will protect your rights. You can count on our 100 years of combined experience to help you get the results you need. Contact our Columbia domestic abuse attorneys at 573-442-1660 to schedule a consultation.
Think You May Have A Case?
Request A Case Evaluation