Missouri Family Law Appeal Attorneys
Anyone who is not satisfied with the results of a family law case and believes that the court made an error of some kind should contact an attorney at Harper, Evans, Wade & Netemeyer immediately. There are short deadlines that must be met if an appeal is to be filed or your opportunity to seek relief may be lost.
It is important to understand that not all family law attorneys handle appeals. This is because appeals are dramatically different from the initial case. In simple terms, an appeal is a review by a higher court of the findings and conclusions of your trial judge based upon the evidence received by the court at trial. Whether you are seeking to appeal a trial court's decision or are responding to the other party's appeal, it is important to engage an attorney who has experience in navigating the complex process of appeal. Our attorneys bring more than 100 years of combined experience to family law appeals; this is not new to us.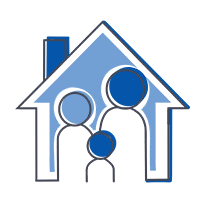 Hire A Family Law Attorneys To See If You Have Grounds For A Family Law Appeal
Of course, a result that is not satisfactory is not necessarily a legal reason for an appeal. There are certain specific legal reasons that would support the filing of an appeal. If a judge misapplied the law or abused his or her discretion when entering the judgment, legal grounds may exist. Further, if the judgment is not supported by the evidence, legal grounds may exist.
You likely will not be able to determine if your judgment should be appealed. Our Missouri family law appeal lawyers have successfully argued family court appeals in both the Western and Eastern Districts. That experience enables us to help you decide if an appeal of a disappointing result is appropriate. If it is, we will use our knowledge, expertise and experience to compel the correction of error and right the wrong that you have suffered.
Contact Our Columbia, Missouri Family Lawyers
To schedule a consultation about our family law appellate practice, call us at 573-442-1660 or send us an email. We are happy to meet at your convenience.
Think You May Have A Case?
Request A Case Evaluation