Guardians Ad Litem Lawyers in Missouri
A guardian ad litem is a lawyer appointed by the court, usually in cases involving allegations of abuse or neglect, whose duty is to represent the best interests of the child as determined through independent investigation and the court process, while exercising independent judgment. This is different than being an advocate for the child's wishes and sometimes can cause conflict as what's best for the child is not always what the child wants.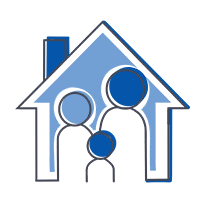 In 1996, the Supreme Court of Missouri established voluntary standards for guardians ad litem in Juvenile and Family Court cases. However, in August 2008, the passage of HB 1570 made these standards mandatory.
At Harper, Evans, Wade & Netemeyer, our fully trained Missouri guardian ad litem attorneys offer more than 100 years of combined experience. We are dedicated to providing the highest quality services to the children we are appointed to serve, and do so by maintaining our commitment to enhancing our educational base in areas of child development and psychology.
Think You May Have A Case?
Request A Case Evaluation