Missouri High Net Worth Divorce Attorneys
If you or your spouse has accumulated significant assets or a complex estate during the course of your marriage, we understand how important it is to diligently and thoroughly protect your interest in those assets.
Our attorneys and professional staff have the tools and experience necessary to ensure that we identify and accurately value each and every one of your assets. We know that you need a complete understanding of your marital estate to be fully prepared to negotiate or litigate a successful outcome. Make certain that your divorce is handled by an attorney with the skill to protect your property. You will find that attorney at Harper, Evans, Wade & Netemeyer.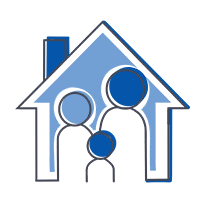 Our Divorce Attorneys Carefully Review Your Case And Your Goals
In each case, we carefully review all tangible and intangible property utilizing all legal tools available and expert witnesses where appropriate. Our Missouri high net worth divorce lawyers have more than 100 years of combined experience representing professionals of all types, including physicians, dentists, owners of both small and complex businesses, farmers, veterinarians and those benefiting from family legacies.
In these cases, we begin with a careful review of all property to ensure nothing goes unnoticed and unprotected. We also take the time to learn about and clearly identify your goals and to understand what is most important to you.
When Trial Is Necessary In A High Net Worth Divorce
Our lawyers strive to procure favorable settlements for our clients. However, in cases where litigation and trial are necessary, you can be certain that your interests will be aggressively and effectively protected by our skilled trial lawyers. At Harper, Evans, Wade & Netemeyer, our divorce attorneys have extensive experience trying family law cases across mid-Missouri.
Contact Our Columbia Lawyers About Wealth And Divorce
To schedule a consultation about a high-asset divorce, call us at 573-442-1660 or send us an email. We are happy to meet at your convenience.
Think You May Have A Case?
Request A Case Evaluation