Columbia, Missouri Juvenile Law Attorneys
At Harper, Evans, Wade & Netemeyer, our juvenile law attorneys and full staff are experienced in all areas of juvenile law, including representing parents accused of abuse and neglect or facing termination of parental rights, representing children's best interests in the capacity of a guardian ad litem, and representing juveniles faced with delinquency allegations.
By choosing an attorney from our law firm, you will have not only an aggressive experienced attorney working hard to protect your rights, but also a full team of qualified professionals handling your case throughout the extremely difficult and emotional process. Our juvenile law lawyers have extensive knowledge in this area of law, having previously served as counsel for the Juvenile Officer of the 13th Judicial District. Our attorneys bring more than 100 years of combined experience to juvenile law cases. If you are involved in any matter related to juvenile law, we encourage you to contact us today to schedule a consultation.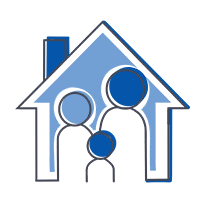 Hire An Experienced Child Abuse And Neglect Attorney
Have you or your spouse been accused of abusing or neglecting your child? Has your child been sexually or physically abused? If you are facing the threat of having your child taken away by the Missouri Department of Social Services, or if your child has already been taken away, you must act quickly. There are procedures and policies that must be followed by all parties involved. Our skilled and efficient attorneys and team of professionals will help assist you through this extremely emotional and frustrating process.
We will work diligently to ensure you understand your rights and help you determine what steps must be completed to have your children returned to you as quickly as possible. Your attorney and team of professionals will work directly with the Juvenile Office and the Department of Social Services to ensure your rights and the rights of your children are protected.
Termination Of Parental Rights
Termination of parental rights is a permanent severing of all rights to your child. Every parent involved in this process should have the representation of a skilled and experienced attorney by his or her side. Our attorneys provide efficient and aggressive representation to litigants involved in termination of parental rights cases. Our attorneys and team of professionals have effectively assisted parents in termination of parental rights cases from inception all the way through finalization, including appeals when necessary. Your attorney and team of professionals will help minimize the stress you feel by ensuring you fully understand your rights, your child's rights and how each step in the process will ultimately impact your future.
In addition to our general juvenile law practice, our law firm also maintains a full staff of skilled and experienced criminal defense attorneys who can assist in juvenile delinquency cases.
Contact Our Missouri Juvenile Family Law Attorneys
To schedule a consultation about juvenile law, call us at 573-442-1660 or send us an email. We are happy to meet at your convenience.
Think You May Have A Case?
Request A Case Evaluation