Columbia, Missouri Military Divorce Attorneys
Military personnel throughout central Missouri, including those at Whiteman Air Force Base and Fort Leonard Wood army base, may face unique challenges when going through a divorce. At Harper, Evans, Wade & Netemeyer, we know how to overcome these challenges, thanks to the more than 100 years of experience our attorneys offer.
Every divorce presents its own specific set of facts, but certain legal provisions only apply to marriages where one or both spouses are or were in the military. Just because a lawyer practices family law and has experience with divorce does not mean he or she is knowledgeable about military divorce.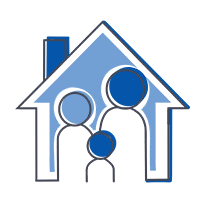 The Uniformed Services Former Spouse Protection Act
When you or your partner is in the military, you likely have questions and concerns distinct from those within the average civilian divorce. Some of those issues include continued access to health care benefits, entitlement to a portion of your spouse's retirement, and eligibility to access commissary; exchange; and Morale, Welfare and Recreation (MWR). A law called the Uniformed Services Former Spouse Protection Act (USFSPA) determines how many of these matters are handled within a military divorce.
It is crucial that your lawyer have familiarity and experience with the USFSPA in order to protect your rights. Our divorce attorneys understand the act, how it works in practice and how best to advocate for you in consideration of its terms.
How Is A Military Retirement Plan Divided?
Retirement plans are subject to property division during a marriage dissolution. Members of the Army, Air Force, Navy, Marines and Coast Guard may have substantial retirement accounts, and there are specific rules that dictate how they are to be divided during a divorce. Our Missouri military divorce lawyers have the skills to help individuals protect their retirement assets in these cases.
An important but often misunderstood element of the USFSPA is called the 10/10 rule. Many mistakenly believe it is a rule for determining eligibility for division of a military retirement. In fact, the rule states that if you and your spouse were married at least 10 years and if the service member spouse performed at least 10 years of creditable military service during the marriage, the non-military spouse can have the portion of retirement to which he or she is entitled sent directly from the Defense Finance and Accounting Services. You do not want to handle your military divorce alone, and our lawyers understand the details of the process.
Continued Medical Benefits Under the 20/20/15 Rule
Unlike the 10/10 rule, the 20/20/15 rule is a rule for determining eligibility. The rule states that the former spouse of a military servicemember is eligible for medical benefits for one year from the divorce or annulment date if certain requirements are met. Those requirements are:
The marriage must have lasted at least 20 years.

The servicemember spouse must have completed at least 20 years of military service creditable for retirement pay.

A minimum of 15 years of the marriage were during the servicemember spouse's engagement in qualifying military service.
A spouse receiving 20/20/15 benefits is not eligible to access commissary, exchange or MWR. There are detailed rules for when children of a military marriage have access, which one of our experienced attorneys can explain to you.
The Issue Of Distance And The Servicemembers Civil Relief Act
The law prohibits a divorce from proceeding while one of the spouses is away on active military duty. This issue is covered by the Servicemembers Civil Relief Act (SCRA). The SCRA was enacted to allow members of the military who are deployed or engaged in active duty to fully focus their attention on service. The Act protects the servicemember from certain civil obligations, such as lease termination, taxes, outstanding credit card debt, pending trials and mortgage payments. A spouse cannot force the process of dissolving a marriage when the other spouse is deployed in active military duty.
When that spouse returns, distance may still be an issue that needs to be addressed. What will child custody and parenting plans look like if one of the parents is likely to be far away for large chunks of the child's life? It is important to know that distance should not prevent the parent from playing an active role in the child's upbringing. We know how to help you develop creative parenting plans that take your commitment to our country into consideration while focusing on your commitment to your child.
Contact Us About Military Divorce Laws In Missouri
To schedule a consultation about a divorce for military personnel, call us at 573-442-1660 or send us an email. Our office is located in Columbia, and we are happy to meet at your convenience.
Think You May Have A Case?
Request A Case Evaluation