Columbia, Missouri Name Change Attorneys
Provided statutory requirements are met, everyone has the right to change his or her name. At Harper, Evans, Wade & Netemeyer, our goal is to efficiently and effectively guide you through the process of changing your name in Missouri. Our lawyers bring more than 100 years of combined experience to these family law cases, so you can be confident in our abilities.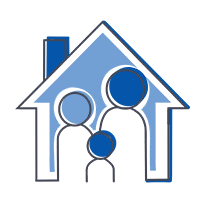 More often than not, name changes are the result of divorce. Changing your name during a divorce can be included as part of the divorce process. However, some people wish to wait until later to revert to their maiden name or to change their child's name. Other individuals have reasons for seeking name changes that have nothing to do with marriage or divorce. In these cases, a separate process will be necessary.
As with many legal processes, the procedure for securing a name change is complicated, and making at least one mistake is common and can thwart the entire process. If obtaining a legal name change is important to you, your best option is to secure the assistance of a lawyer experienced with the process.
The Procedure To Legally Change Your Name In Missouri
Essentially, the name change process is in place to make certain you are not seeking a name change in an attempt to defraud creditors or commit fraud of any sort. The procedure starts when we prepare and file a petition with the court on your behalf. Once the process is complete and the court approves your requested name change, you will be provided with a court order that you will be able to use to get all of your legal documents changed, including your Social Security card and driver's license.
The process for changing your minor child's name is similar but not identical to seeking a name change for yourself. We are equally familiar with the requirements and procedure for helping parents obtain a legal name change for their children. Our family law lawyers have the experience to help you.
Come Discuss Changing Your Name With One Of Our Attorneys
To schedule a consultation about changing names, call us at or or send us an email. Our office is located in Columbia, and we are happy to meet at your convenience.
Think You May Have A Case?
Request A Case Evaluation