Post-Divorce Modification
Missouri Post-Divorce Modification Lawyers
In life, situations change. Many of those changes can result in scenarios that require a modification of the terms of a divorce. Just a few of the changes that you might be facing that would require a post-divorce modification are:
Fallen ill

Relocated out of state

Had a significant change in income

Lost your job

Remarried

Had a change in the needs of your children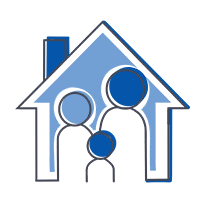 Experienced Missouri Family Law Attorneys Will Help You Seek A Modification
Whatever the situation may be, it is important that your divorce decree and related support and custody orders accurately reflect your situation. When a changed situation requires a qualified family law attorney, you can rely on us to help you achieve the results you seek.
As former prosecutors, judges and experienced trial lawyers, the attorneys at Harper, Evans, Wade & Netemeyer know the complexities that can arise in post-divorce modification cases.
In order to obtain a post-divorce modification, there must be a substantial change in circumstances. Such changes include changes to the economic status of the parent, affecting child support, or a relocation that affects the existing parenting plan.
Securing And Enforcing A Change In Terms After A Substantial Change In Circumstance
We can assist you if you are looking for or defending against changes in the following types of modifications:
Child custody

Visitation

Child support

Alimony
Oftentimes, former spouses do not abide by the terms of their divorce or dissolution agreements. If you need help asserting custody, collecting maintenance and child support, or defending a situation where these instances are alleged against you, contact us today.
At Harper, Evans, Wade & Netemeyer, your rights will be protected. You can count on our 100 years of combined experience to help you get the results you need. Contact our Columbia post-divorce modification attorneys at 573-442-1660 to schedule a consultation.
Think You May Have A Case?
Request A Case Evaluation