Columbia, Missouri Child Relocation Attorneys
In today's mobile society, the need for a parent to relocate is common, but moves can, and often do, have a serious impact when children are involved. When you want to move with your child after the establishment of a custody order, you are required to give certain, specific notice in compliance with Missouri law.
Failure to follow this procedure can have adverse consequences, and may have an impact upon the time you spend with your child. If you have received a notice from the other parent proposing a relocation, a failure to respond promptly to that notice can function to waive any objection you may have to the proposal. The attorneys of Harper, Evans, Wade & Netemeyer are experienced with divorce and family law, including the requirements that Missouri law imposes on a parent who wants to relocate.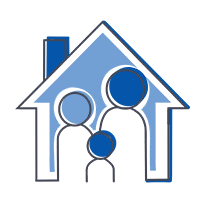 We Can Help With Your Relocation And Child Custody Issues
A variety of circumstances that create a need for relocation can arise. A parent often needs to make the difficult decision to relocate further away from his or her children's other parent. There are some common reasons that lead to the need to relocate. Some of those issues are:
Remarriage

Moving closer to family

Starting a new career

Being confronted with health concerns
These common issues are some that Missouri courts may recognize as providing a reasonable basis for relocating with your children.
Hire An Experienced Family Law Attorney to Understand The Required Process
Missouri statutes set forth two options that a parent seeking child relocation can follow. Sometimes the court is involved, and sometimes it does not have to be. Sometimes, a post-divorce modification is necessary. To ensure you are complying with the law, it is best to contact an attorney. The two paths to relocation are:
The process of relocation without court involvement allows a party to move at the end of 60 days after notifying any party with custody or visitation rights, unless after receiving proper notification, a timely objection is filed within 30 days by the opposing party. According to Missouri Statute § 452.377, the notice must include:

The intended new residence, including the specific address and mailing address, if known, and if not known, the city

The home telephone number of the new residence, if known

The date of the intended move or proposed relocation

A brief statement of the specific reasons for the proposed relocation of a child, if applicable

A proposal for a revised schedule of custody or visitation with the child, if applicable

When the court is involved, relocation is approved or denied after a trial and objections by the nonmoving parent.
Let An Experienced Family Lawyer Assist With Your Relocation
If you are a parent who wishes to relocate with your child, or are objecting to the relocation attempt of your child, it is important to contact the attorneys at Harper, Evans, Wade & Netemeyer. Our attorneys can help you navigate the process and avoid penalties, including expensive litigation and possible criminal charges.
For more information on relocation statutes of the state of Missouri: http://www.moga.mo.gov/statutes/C400-499/4520000377.HTM.
At Harper, Evans, Wade & Netemeyer, your rights will be protected. You can count on our more than 100 years of combined experience to help you get the results you need. Contact us today to schedule a consultation with one of our relocation attorneys.
Think You May Have A Case?
Request A Case Evaluation