Experienced Boat Accident Attorneys in Columbia, Missouri
Missouri is blessed with many beautiful bodies of water, including The Lake of the Ozarks, Table Rock Lake, Mark Twain Lake, Truman Reservoir, Pomme de Terre Lake and all of our great rivers. Unfortunately, not everyone practices good boat safety, and every year boat accidents turn a nice day on the water into tragedy.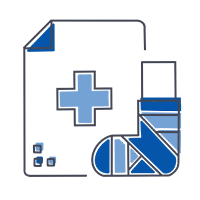 Compensation For Your Boat Accident Injuries
Careless boat operators using excessive speed, driving under the influence of alcohol, or simply not paying attention can cause life-changing damages. Recreational and commercial boating accidents can result in serious injury and, in the most tragic cases, death. 
When you or someone you love has been injured in a boating accident, let the experienced trial lawyers at Harper, Evans, Wade & Netemeyer help you. We are committed to helping individuals and families recover maximum compensation for injuries resulting from boat crashes, rollovers and other injuries resulting from boating negligence. Schedule a free consultation today at our office in Columbia, Missouri, by calling (573) 442-1660.
Potential Consequences Of Negligent Boat Operation in Columbia, Missouri
Boat operators are expected to use the highest degree of care. Boat owners can also be held accountable for negligently entrusting a boat, WaveRunner or Jet Ski to a person they know to be incompetent with respect to its operation. Property owners can be held liable if they are negligent in supervising minors for whom they have taken responsibility. 
Inexperience, lack of safety training, excessive speed, faulty safety equipment and driving while impaired by alcohol can all result in tragedy. We will protect your rights and make negligent boat operators and their insurance companies fairly compensate you for your damages.
Common hazards of boat operation include:
Drowning

Failure to yield right of way

Boats sinking

Boats colliding with other boats

Jet Ski accidents

Fires and explosions

Crashes into docks and shores

People thrown overboard

Boat defects
Get All Your Questions Answered By A Boating Accident Attorney
If you or a loved one has suffered serious physical injury in a boating accident, we can help. We know how to fight for our clients and help you recover money for your medical bills, lost wages and payment for your permanent injury. If you are too injured to come to us, let one of our experienced attorneys come meet you to discuss the specifics of your injury claim.
You can meet with one of our experienced injury attorneys today. We will review your case free of charge. We are only paid if we recover compensation for you. Call us at 573-442-1660 or send us an email for a free case evaluation.
Think You May Have A Case?
Request A Case Evaluation