Car Accident Attorneys in Columbia, Missouri
Car accidents occur every day on the road. Any person can be involved in a car crash — instantly changing his or her life. All of a sudden, you are faced with unexpected injuries, needing to deal with the insurance company and trying to secure the compensation that you deserve. At our Missouri law firm, we can help you work through these issues.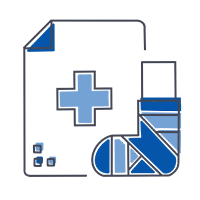 Experienced Personal Injury Lawyers Fighting For Fair Compensation When You Have Been Injured
Located in Columbia, Harper, Evans, Wade & Netemeyer represents people who have sustained serious injuries in car crashes caused by another person's or party's negligence. We offer our clients more than 100 years of trial experience. We take an aggressive approach to representing our clients and make certain that their best interests are protected at all times.
While handling matters on your own may seem like the easiest way of making an insurance claim, the reality is that this can often result in an outcome that is not in your best interests. If you do not talk to a lawyer, there is a slim chance that you will receive maximum compensation for your claim. As your attorneys, it is our job to make certain that you are treated fairly by the insurance company and that we are your personal advocates.
Experience Handling All Types Of Car Accidents In Columbia, Missouri
Our lawyers have handled injury compensation claims from the following types of car accidents:
Rollovers: We have seen accidents where a car has rolled multiple times, and we have fought for compensation for the injuries that resulted.
Rear-end collisions: These accidents can result in whiplash and other soft tissue injuries that require ongoing treatment. The compensation you receive should cover all your pain and suffering, even if you escaped without any broken bones.
Multi-car crashes: Accidents that involve multiple vehicles can be more complicated because fault is not always obvious. It is especially important in these scenarios to have quality representation.
Head-on collisions: Two vehicles colliding head-on often results in serious injuries, especially in higher speed collisions. Compensation should cover immediate and potential future costs associated with the accident. Our attorneys accept no less than complete compensation.
T-bone accidents: Depending on which side a negligent driver hits in this type of accident, serious injury can result to either the driver or passenger. We represent both drivers and passengers injured in T-bone accidents.
Truck accidents: A semi or tractor-trailer that causes an accident typically inflicts far more damage to the other vehicle than it suffers. Drivers and passengers struck in truck accidents are frequently seriously injured. Handling a claim involving a serious injury without a lawyer will likely result in incomplete compensation.
Get Answers From An Attorney Who Knows Missouri Personal Injury Law
Our attorneys have experience handling everything from straightforward injury claims to highly complex matters. No matter what challenges stand in the way, you can expect aggressive advocacy from our attorneys.
Think You May Have A Case?
Request A Case Evaluation