Columbia, MO City Vehicle Accident Attorneys
Car accidents caused by city vehicles come with unique challenges that require the attention of an experienced lawyer. By law, cities may have certain protections that other entities may not have. You need to make certain you choose a lawyer who knows how to overcome or work around these protections in order to get you the compensation you need. You can find that lawyer at Harper, Evans, Wade & Netemeyer.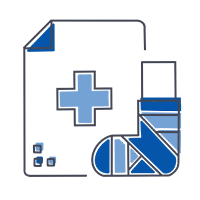 Skilled Lawyers Handling Accidents Involving Buses And Other City Vehicles
Perhaps the most common type of city vehicle crash that our Missouri car accident attorneys handle is bus accidents. While many city bus drivers are very careful, there are those who act negligently to adhere to the schedule and who ignore the hazards that come with driving such a large vehicle. Buses may collide with other motor vehicles when they take wide turns, when they pull into traffic after picking up or dropping off passengers, and in other situations.
In addition to collisions between buses and other motor vehicles, these cases may involve injuries suffered by passengers on the bus due to the driver's negligence.
Other types of city vehicle accidents include garbage truck accidents. Columbia and other cities also have a fleet of motor vehicles for other purposes, from cars to facility maintenance vehicles. Our lawyers have more than 100 years of combined experience, meaning we can take on any type of city vehicle crash claim.
Allow Experienced Personal Injury Attorneys in Columbia, Missouri To Guide You
To schedule a free consultation, call us at 573-442-1660 or send us an email. We are happy to schedule consultations at your convenience. All municipal vehicle crash cases are handled on a contingency basis.
Think You May Have A Case?
Request A Case Evaluation