Drunk Driving Accident Personal Injury Attorneys in Columbia, Missouri
Drunk driving accidents occur all too often, causing unexpected and unwanted injuries. Individuals involved in drunk driver collisions often sustain catastrophic injuries. If another driver has caused you or a family member significant injuries, you can turn to the trial attorneys at our firm for help.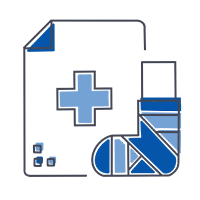 Experienced Personal Injury Lawyers Fighting For Fair Compensation When You Have Been Injured
The DWI accident attorneys at Harper, Evans, Wade & Netemeyer take an aggressive approach to handling drunk driving accident claims. We will help you get to a qualified medical professional to determine the extent of your injuries and help forecast future medical needs. Our firm has handled accidents resulting in:
Providing Legal Guidance To Drunk Driving Accident Victims in Columbia, Missouri
Drunk driving accident victims can often be entitled to additional recovery for injuries, which may include punitive damages. We understand what needs to be proven in order to maximize our clients' claims and have in-depth knowledge of insurance issues that may arise, including issues with uninsured/underinsured motorists.
To schedule an initial consultation with our Columbia drunk driving accident lawyers, please call 573-442-1660 or contact us online. We are happy to schedule consultations at your convenience.
Think You May Have A Case?
Request A Case Evaluation