Rear-End Collision Attorneys in Columbia, Missouri
Rear-end collisions are among the most common types of car accidents. The sudden jarring impact can result in debilitating neck and back injuries, or severe head injuries if the head strikes the steering wheel or windshield. At an intersection, a rear-end collision could push the victim's car into oncoming traffic, leading to devastating results. If you or a loved one has been involved in a rear-end collision, the lawyers at Harper, Evans, Wade & Netemeyer will work hard to get you the compensation you deserve.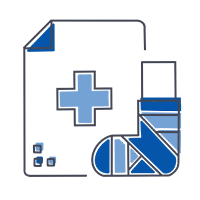 Hire an Experienced Personal Injury Attorney
With more than 100 years of combined experience, our attorneys understand the wide range of causes of Columbia rear-end collisions. Distracted driving is one of the more prominent causes of these car accidents. A driver may take his or her eyes off the road to send a text message or make a call, or to adjust the stereo or GPS. In doing so, he or she may fail to notice that traffic has come to a stop ahead.
Speeding is also a common cause of rear-end collisions. When going faster than the speed limit, particularly on a highway, a driver's time to react to sudden stops or slowdowns is reduced. Furthermore, higher speeds require greater braking distance.
In some cases, investigation may reveal that the negligent driver was not at fault or only partially at fault. The rear-end collision may have been the result of an auto defect such as a set of defective brakes. In other cases, the brakes may have simply been worn out and in need of replacement, which is the driver's responsibility.
Free Consultation With Our Missouri Car Crash Attorneys
To schedule a free consultation, call us at 573-442-1660 or send us an email. We are happy to schedule consultations at your convenience. All rear-end collision cases are handled on a contingency basis.
Think You May Have A Case?
Request A Case Evaluation