Columbia, Missouri Teen Driver Accident Personal Injury Attorneys
Teen drivers are more likely to cause car accidents than adults, not only because of lack of experience on the road but also because of an increased likeliness of carelessness. If you or a loved one has been hit by a teen driver, there may be nuances involved in the case that are not present in claims involving adults. That is why it is critical that you choose an experienced attorney such as those you will find at Harper, Evans, Wade & Netemeyer.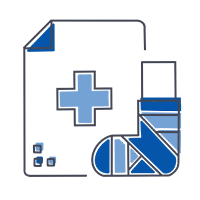 Hire an Experienced Personal Injury Lawyer to Represent You
Should the teen driver have been provided with a vehicle to drive? In Missouri teen driver accident cases, our lawyers may review the negligent driver's history to determine whether there are past traffic violations or other factors that could be used to prove that the driver should not have been provided with a vehicle. This may allow us to bring a claim against the driver's parents or whatever party provided the vehicle, leading to further avenues through which to pursue full compensation for the car accident.
With more than 100 years of combined experience, our attorneys understand the issue of negligent entitlement and all other issues involved in teen driving accident cases. These cases may involve distracted driving in the form of talking or texting on cellphones, drunk driving and other careless acts. We know how to investigate and build claims appropriately.
Free Consultation: Columbia, Missouri Lawyers Handling Teenage Driver Crashes
To schedule a free consultation, call us at 573-442-1660 or send us an email. We are happy to schedule consultations at your convenience. All teen driver accident cases are handled on a contingency basis.
Think You May Have A Case?
Request A Case Evaluation