Columbia, Missouri Paralysis Attorneys
If you or a loved one has suffered paralysis in an auto accident or due to any other type of negligence, it is crucial that you choose an attorney who is well-versed in handling catastrophic injury claims. These claims typically involve high dollar amounts, therefore making it more likely that the insurance company is going to fight even harder to pay as little as possible. At Harper, Evans, Wade & Netemeyer, we bring more than 100 years of combined experience to these cases. We know how to overcome big insurance companies.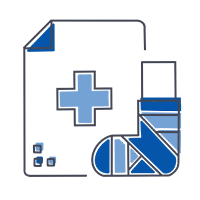 Skilled Personal Injury Lawyers Thinking About The Future Of Paraplegia And Quadriplegia Victims
While you have already likely amassed large medical bills and other debts because of your injury, our paralysis lawyers in Columbia understand the importance of thinking about the future and considering all of the costs you will incur. We want to make sure you have the money you need for all of the major costs, including surgery and physical therapy, as well as long-term care if necessary. We also want to make certain that the little costs are not overlooked such as the cost of replacement wheelchairs and other equipment that you may need in the future.
And what about your career? Ideally, you will be able to return to the work that you have done in the past. Unfortunately, paralysis often prevents people from returning to the careers they have chosen. The costs of retraining and wage differences need to be taken into account. Some victims of this catastrophic injury may not be able to return to work at all. These people should be compensated for a lifetime's worth of lost wages.
Free Consultation: Columbia, Missouri Paralysis Lawyers
To schedule a free consultation, call us at 573-442-1660 or or send us an email. We are happy to schedule consultations at your convenience. All paralyzing injury cases are handled on a contingency basis.
Think You May Have A Case?
Request A Case Evaluation