Driving While Revoked Or Suspended
Columbia, MO Attorneys for Driving While Revoked or Suspended
If you are convicted of driving while your driver's license is revoked or suspended, you will be fined and another year will be added to your suspension. If it happens again, your suspension could increase further and you might go to jail. Another incident and it could be a felony. People are often amazed at how easily this can spiral out of control, leaving them with driver's license suspensions that will last far longer than their initial conviction required.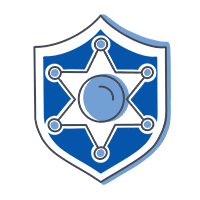 Hire an Experienced Attorney for License Suspension and Revocation Matters
At Harper, Evans, Wade & Netemeyer, we recommend that you never ignore the threat of having your driver's license suspended or revoked. We recommend that you enlist one of our experienced lawyers from the very start, that you fight the initial suspension and that you turn to us for help getting your driver's license reinstated when the time comes.
Although there are numerous charges that can result in license suspension or revocation, driving while intoxicated (DWI) is the most common cause. Under the law called "Abuse and Lose," drug possession is another offense that frequently results in the loss of driving privileges.
Our Missouri Attorneys Will Fight For Your Driving Privileges
In some cases, the suspension may be the result of accumulating too many tickets and having too many points charged against your license, as opposed to being a penalty for one particular incident. We may be able to seek a suspended imposition of sentence (SIS) if the suspension is the result of too many accumulated points on your driving record.
Failure to appear on minor issues, even parking tickets, can result in a license suspension, and in these situations, a driver might not even realize the suspension has been imposed until he or she has an encounter with law enforcement. Many people are surprised to learn that the failure to pay ordered child support is a nontraffic matter that can be punished with license suspension. 
Whether you are facing a suspension or revocation, one has already been imposed against you or you are uncertain of the status of your license, call one of our attorneys for help at 573-442-1660 or send us an email.
Consult a Lawyer, Do Not Deal With The Department Of Revenue On Your Own
Driver's license reinstatement is not automatic, although many people assume that it is. Unfortunately, many people are then charged with driving with a revoked or suspended license because they have not had their driving privileges officially reinstated. We have more than 100 years of combined experience defending people who have found themselves accused of this traffic offense and facing further penalties.
Fighting charges of driving while revoked or suspended and seeking driver's license reinstatement entails dealing with the Department of Revenue, which is responsible for issuing licenses in Missouri. From our office in Columbia, Missouri, our criminal defense lawyers are skilled at working with this department and navigating all of the necessary processes, which may include obtaining a hardship license, an ignition interlock device or other steps.
Call Us Immediately To Address Concerns About License Suspension Or Revocation In Missouri
To schedule a free consultation about charges of driving while revoked or suspended, call us at 573-442-1660 or send us an email. We are happy to schedule consultations at your convenience.
Think You May Have A Case?
Request A Case Evaluation