Columbia, Missouri Uncontested Divorce Attorneys
Uncontested divorce is defined as a divorce in which the spouses have no disagreements to be resolved. In other words, the spouses have reached agreements on their own, or through mediation, regarding property division, child custody and all other matters. 
In these cases as well as in other uncontested matters, our attorneys will ensure you have addressed your issues completely and can draft all of the documents you will need to efficiently and effectively complete the process. Not only will our attorneys draft and complete the documentation, but they will also make certain you have fulfilled all other legal and procedural requirements set by our courts.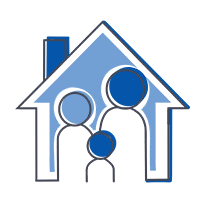 Why You Need an Experienced Divorce Lawyer
At Harper, Evans, Wade & Netemeyer, our Columbia uncontested divorce lawyers offer more than 100 years of combined experience handling these matters. Our experience will give you the confidence that your uncontested case will be finalized correctly and that nothing has been overlooked.
Many people attempt to handle uncontested divorces and other similar cases themselves. Unfortunately, this cost-saving measure often proves far more costly than hiring a lawyer in the first place. Issues get overlooked, and people find themselves without the protections that a correctly processed matter would have provided. Worse yet, one spouse may find that the other took advantage in terms of property division, and now there is little or no recourse.
The Support Of A Trial Attorney For Divorce Is Important
We encourage uncontested divorces, because we know how much stress can be eliminated and how much time and money can be saved by taking this approach. Still, it is important to have an aggressive attorney in your corner in case something goes wrong. If a dispute arises, you want the confidence that comes with knowing that you have someone on your side who can go to trial if necessary to protect your interests. If you and the other party wish to resolve disagreements that may arise, even in uncontested matters, we offer mediation services to assist in the resolution of your case.
Contact Us About Divorce And Marriage Law In Missouri
To schedule a consultation about an uncontested divorce with an experienced divorce attorney in Columbia, call us at 573-442-1660 or send us an email. We are happy to meet at your convenience.
Think You May Have A Case?
Request A Case Evaluation