Columbia, Missouri Divorce Mediation Attorneys
Mediation is the process of engaging in problem-solving conversation facilitated by a balanced and impartial third party, known as the mediator. The role of the mediator is to help the parties identify those issues that are important to each of them, and assist them in effective ways to communicate their ideas to each other so that they can begin to explore options to resolve and reduce misunderstandings, clarify priorities, identify areas of compromise, negotiate differences and, when possible, come to mutually acceptable agreements.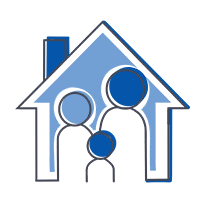 Benefits Of Hiring A Lawyer for Divorce Mediation
Mediation can provide parties with an opportunity to resolve their disputed issues in a less expensive manner. It can also result in a reduction of time and aggression often associated with contested court cases. Mediation can also provide parties with the ability to maintain control over the outcome of their case in a manner that allows them to feel empowered and validated because it grants the parties the opportunity to draft creative and customized resolutions to their issues. Participating in mediation can also increase the likelihood of compliance with and longevity of your agreements.
Experienced Family Lawyers Committed To Mediation
If the mediation process is expected to work, all parties must be committed to making a good faith effort to the process. Mediation is a voluntary process, and positive results depend on positive participation. Our trained and certified mediation lawyers are dedicated to the process of alternative dispute resolution, and assisting you and your family in resolving all conflicts that have arisen in your lives, from custody disputes to property divisions.
At Harper, Evans, Wade & Netemeyer, our divorce mediation lawyers are experienced in helping families deal with any issue, whether it's going through the emotional distress of an initial divorce proceeding, a subsequent modification of custody, visitation or child support, or even a contested termination of parental rights. No matter what your issues may be, our balanced and impartial mediation attorneys can help you effectively and efficiently mediate your issues.
Contact Our Missouri Family Law Mediation Attorneys
To schedule a consultation about mediation, call us at 573-442-1660 or send us an email. We are happy to meet at your convenience.
Think You May Have A Case?
Request A Case Evaluation