Columbia, Missouri Paternity Lawyers
When a child is born to parents who have not married, the issues associated with determining legal paternity arise in connection with the parents' concerns regarding appropriate custodial arrangements for their child. A child custody case like this is no different and no less important to parents and their children than custody cases that arise attendant to a divorce.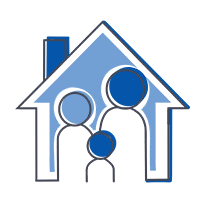 Working To Help You Establish Legal Paternity In Missouri
If you are a parent seeking to obtain a legal determination of paternity, a child custody order, or determination of child support, the experienced paternity lawyers Harper, Evans, Wade & Netemeyer, from our office in Columbia, stand ready to help you through your case.
If you are a mother or a father who has questions about a paternity matter, you can turn to our law firm. Our attorneys represent men and women in paternity and family law matters throughout Columbia, Missouri, and the surrounding areas.
Establishing legal paternity in Missouri triggers many significant rights and obligations, including:
Establishment of a child support order, and other financial support responsibilities for the child

Entry of legal and physical custody orders that determine your rights and responsibilities related to making decisions for your child and the time you spend with your child

Allocation of "past necessary" expenses of a child, or of birthing expenses
The Obligations Connected To Legal Paternity
It is important to know that the establishment of legal paternity of a child can create financial obligations that you will be required to meet until the child is 18, 21 or potentially older, depending upon the facts and circumstances of your case. This is so even if you later determine via genetic testing that the paternity determination is an error.
When you are expecting a child, it is very important that you fully understand the legal consequences of your decisions regarding the signing of documents related to the child's birth, addressing placement of names on birth certificates and other matters that may lead to unexpected results. The paternity attorneys at Harper, Evans, Wade & Netemeyer will make sure that you know what to do when you are in this situation to protect your interests.
Often, one parent is put into a position to respond to an administrative action initiated either by the other parent, or by the state of Missouri. These actions should be taken seriously because they can, and often do, result in the establishment of paternity by default and the entry of a child support and/or medical support order. Further, these actions do nothing to establish custodial arrangements for the child.
Experienced Family Law Attorneys Providing Assistance With Even The Most Complicated Paternity Issues
If you receive paperwork regarding establishment of paternity/child support/medical support, you should contact the paternity lawyers at Harper, Evans, Wade & Netemeyer immediately. We can help you navigate the system and achieve a proper result.
We are adept at handling both straightforward and complex paternity matters. Our firm represents both men and women, so we understand the challenges associated with each type of situation. We make certain to ask all the important questions and fully examine all aspects of the situation.
Our lawyers understand the stresses that can arise with a legal situation that involves your family. You can rely on our more than 100 years of experience to help you get through any challenge with ease and efficiency. When children are involved, we strive to make the negative impact as minimal as possible and look out for their best interests.
To schedule a consultation with our Columbia paternity attorneys, please contact us at 573-442-1660. We are happy to meet at your convenience.
Think You May Have A Case?
Request A Case Evaluation