Columbia, Missouri Child Support Attorneys
Determining an accurate financial picture is an imperative part of raising a child. In the event of a divorce or separation, you want to ensure that your child gets the financial stability that he or she deserves. Whether you are an individual seeking child support payments or questioning your support obligation, our experienced lawyers can provide the guidance you need.
Located in Columbia, the law firm of Harper, Evans, Wade & Netemeyer represents clients in family law matters throughout Missouri. We are an experienced firm that is recognized throughout the community for its level of quality services. Our attorneys are veterans in the courtroom and committed to providing caring, assertive and personalized legal services.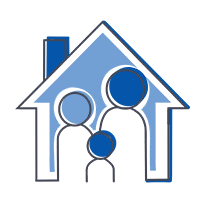 Child Support Guidelines In Missouri — Do I Need To Work With A Lawyer?
There are specific guidelines in Missouri that are used to calculate child support payments. While these guidelines are the foundation for determining payments, many people do not realize that there may be deviations from the guidelines. You need a lawyer to help determine that.
We take a team-oriented approach to working with our clients. We will take the time to explain the legal issues involved in your particular situation, so you have the information you need to make an informed decision. Given our vast experience, we can readily predict when to expect challenges and know the best strategies for overcoming complexities that may arise. You can count on our team for effective and efficient legal services that fully promote your best interests.
Contact Our Family Law Attorneys Today
If you have questions about a family law matter, contact our Columbia child support lawyers today to schedule a meeting to discuss your particular situation. We can be reached online or by phone at 573-442-1660.
Think You May Have A Case?
Request A Case Evaluation