Expungement Lawyers in Columbia, Missouri
Expungement is a court-ordered removal of all official records of an individual's arrest, plea, trial and conviction. A law was recently passed allowing people with certain felony and misdemeanor offenses to petition the court to have their criminal record destroyed.
An expungement of your criminal record restores the legal status you occupied before the arrest, plea, trial or conviction, as if that event never happened. Contact the law office of Harper, Evans, Wade & Netemeyer for a free consultation to see if you qualify.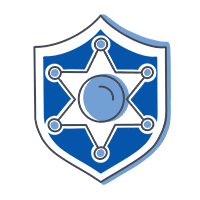 Get Your Criminal Record Sealed Under Missouri Law
New Missouri law has been signed and is effective January 1, 2018. The law allows for the sealing of certain felony and misdemeanor offenses that were previously permanent. Sealing a felony or a misdemeanor charge from your criminal record is very important, and can directly affect your ability to:
Carry a firearm

Obtain employment

Pursue educational opportunities

Obtain housing

Vote
New Year's Day 2018 could bring new meaning to the phrase "fresh start" for thousands of Missouri citizens thanks to a new law which greatly expands the number of low-level, nonviolent offenses for which citizens can petition the Court to have sealed.
Jan. 1, 2018, marks the effective date of the Orders of Expungement/Sealing of Criminal Records legislation. Drafted by the state bar's Criminal Law Drafting Subcommittee and approved by the General Assembly and governor in 2016, the new law replaces a limited expungement statute (§610.140) and will provide for the sealing of criminal records relating to infractions, ordinance violations, misdemeanors and some felonies.
Prior to January 1, 2018, records for only 13 specific offenses could be expunged. The new law creates a process to seal-rather than destroy-records for more than 1,900 eligible offenses, greatly increasing the utility of the process. The new law will help more people who were previously convicted of nonviolent, low-level offenses by sealing the public record.
The Process Of Expunging A DWI Conviction in Missouri
There is a Missouri statute that deals directly with expunging DWI convictions. In order for an individual to qualify for DWI expungement, the following criteria must be met:
The DWI must be your first and only alcohol-related driving offense and must have been a misdemeanor rather than a felony DWI.

The DWI charge must be at least 10 years old.

Once you were convicted or plead to the DWI, you must not have had any subsequent alcohol-related driving offenses.

You must not have any subsequent alcohol-related driving charges, alcohol-related enforcement actions or alcohol-related enforcement contacts pending at the time of the expungement hearing.
The attorneys at Harper, Evans, Wade & Netemeyer know the complexities of DWI expungement law and will handle your case with the expertise that it deserves.
The Process Of Expunging An MIP Charge
Much like DWI expungement, expunging an MIP from your record restores your legal status to the status you had before the arrest, plea, trial or conviction. The result is as if your MIP never happened. MIP charges can negatively impact your:
Job opportunities

Education

Future
In order to be eligible for MIP expungement, you must meet the following criteria:
It must be the first time you have plead or been found guilty of an MIP.

The petition must be filed after a period of not less than one year after reaching the age of 21.

You must have no other alcohol-related convictions or alcohol-related enforcement contacts.
Our attorneys will fight to get your criminal record cleared and prevent it from causing you future damage.
Schedule A Consultation To Determine If Your Record Can Be Sealed or Expunged
At Harper, Evans, Wade & Netemeyer, your rights will be protected. You can count on our more than 100 years of combined experience to help you get the results you need.Contact our Columbia expungement attorneys at 573-442-1660 to schedule a consultation.
Think You May Have A Case?
Request A Case Evaluation