Columbia, Missouri Spousal Support/Alimony Lawyers
Spousal support or maintenance, previously known as alimony, is usually ordered when one spouse is unable to provide for his or her reasonable needs, while the other spouse has the ability to not only care for himself or herself, but for his or her spouse as well. Missouri law leaves it at the court's discretion to determine if spousal support is appropriate, and if so, to what extent.
The lawyers of Harper, Evans, Wade & Netemeyer, located in Columbia, Missouri, are experienced with the issue of spousal support within a divorce. Contact us today to talk to one of our attorneys about this your concerns by calling 573-442-1660.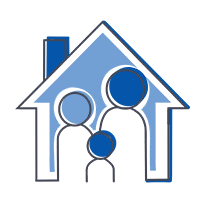 How Alimony Is Determined In Missouri
Judges look at several factors in order to determine the duration and amount of spousal support. Among these factors are:
The ability of a spouse to pay support while also meeting his or her own needs

The length of the marriage, with more deference given to marriages of greater length

The financial resources of the recipient and that person's reasonable needs

The standard of living established during the marriage

The conduct of each party during the marriage

The age of the person seeking support

The earning capacity of each spouse
Each factual situation is unique, and the court will make a determination based on the specifics of your given facts. Our attorneys are skilled advocates of our clients' right to spousal support.
In Missouri, there are three types of spousal support:
Limited duration

where the spousal support to be paid is limited to a specific future date. This type of spousal support is usually chosen when there is a foreseeable future event that will eliminate the need for maintenance.

Open-ended

where the maintenance continues until the recipient remarries or either party dies

Contractual

where the maintenance and period of time that the payments will be made is established through an agreement between the parties
While open-ended and limited duration agreements are subject to modification in certain instances, contractual agreements are not subject to modification unless the parties themselves agree to modify. Additionally, judges can only order limited duration and open-ended agreements, and not contractual ones.
Understanding The Process Of Enforcing Spousal Support Orders
There are several options for collecting or enforcing an existing spousal support order. If you are not receiving the spousal maintenance that you deserve, our experienced attorneys have a number of tactics that will ensure you receive these payments:
Garnish wages, bank accounts, retirement funds and other sources of income and assets

Hold the payer in contempt of court

Refer the issue to the prosecutor
More Information
For more information on spousal support statutes of the state of Missouri: http://www.moga.mo.gov/statutes/C400-499/4520000335.HTM.
Get Your Questions Answered By An Experienced Family Law Attorney
At Harper, Evans, Wade & Netemeyer, your rights will be protected. You can count on our 100 years of combined experience to help you get the results you need. Contact our Columbia spousal support (alimony) attorneys at 573-442-1660 to schedule a consultation.
Think You May Have A Case?
Request A Case Evaluation