Catastrophic Injury Attorneys in Columbia, Missouri
At Harper, Evans, Wade & Netemeyer, our attorneys bring more than 100 years of combined experience to victims of life-changing injuries. You can be confident in our ability to help you recover fair compensation because we have handled cases like yours before. Overcoming the challenges involved is nothing new to us. We know how to foresee the obstacles that are going to be placed in our path and how to move past them to get you the results you need.
Our focus is on catastrophic injuries, injuries that have had a life-changing effect. In these cases, the victim may require multiple surgeries and years of physical therapy and follow-up care. The pain from the injury may never go away, and the victim may not be able to return to his or her previous line of work, making matters even more difficult. All of this needs to be taken into consideration when determining how much compensation to ask for. Our Columbia catastrophic injury lawyers are dedicated to getting every penny you need.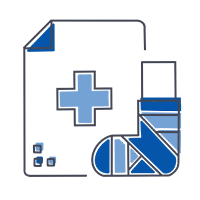 Representing Personal Injury Victims in Columbia, MO
Accidents can happen in more ways than we can imagine. The resulting injuries are just as varied and can change a victim's life forever. We recognize that financial compensation cannot undo the harm you have suffered, but that does not mean the person responsible should not be held accountable for his or her negligence. Our personal injury attorneys frequently handle claims involving:
Get The Assistance of a Skilled Catastrophic Injury Lawyer
We have the skill to handle cases involving child injuries in addition to adult injuries. These cases typically require extra care and sensitivity, and come with their own unique challenges.
To schedule a free consultation, call us at 573-442-1660 or send us an email. We are happy to schedule consultations at your convenience. All serious injury cases are handled on a contingency basis.
Think You May Have A Case?
Request A Case Evaluation